Telah banyak penelitian yang dilakukan oleh para ahli untuk membuktikan kegunaan bee pollen. Berikut ini adalah pendapat para ahli tersebut.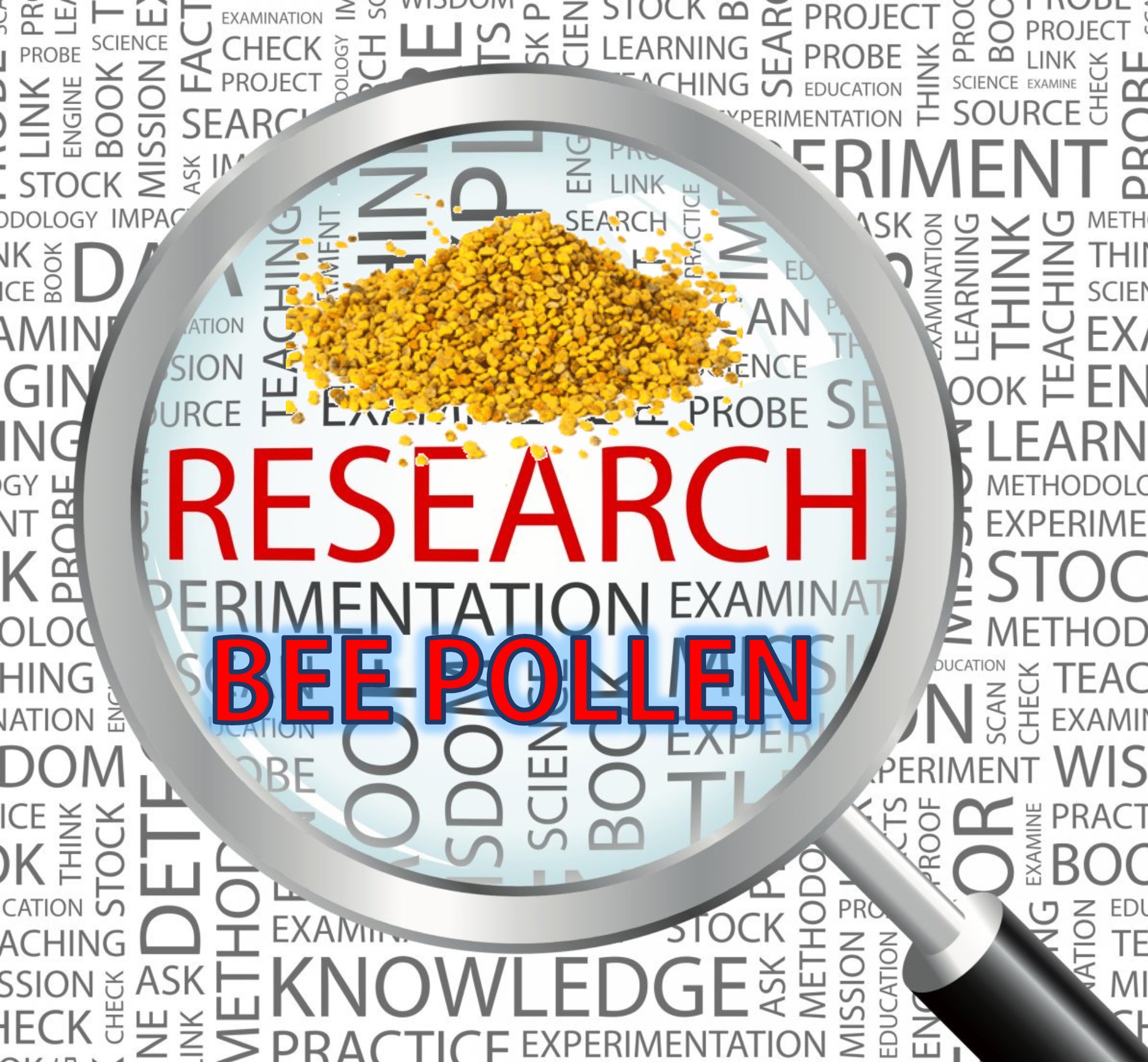 Steve Schecter, dokter naturopati Amerika, menyatakan bee pollen dapat mengurangi efek tidak nyaman bagi penderita kanker pada saat menjalani terapi radiasi.
The American Apitherapy Society membuktikan kalau bee pollen dapat memberikan energi ekstra kepada atlet Olimpiade. Bahkan mereka tidak merasa kelelahan di keesokan harinya.
Robert Dellperee dari The Royal Society of Naturalist of Belgium and France, dalam makalah berjudul The Secrets of the Life of Bees, menyatakan bahwa bee pollen mengandung seluruh komponen yang sangat penting bagi kehidupan. Kadar kandungan gizinya memberikan khasiat menyegarkan dan meremajakan sel lebih tinggi daripada ragi dan bibit gandum. Bee pollen memperbaiki kerusakan yang ditimbulkan karena kekurangan atau ketidakseimbangan zat gizi.
R. Chauvin dalam makalahnya On the Physiological and Theraupetic Effects of Various Pollen Extract menyimpulkan kalau pollen yang dikumpulkan lebah kaya akan protein, asam amino, vitamin, termasuk vitamin B kompleks, dan asam folat. Bee pollen bermanfaat untuk usus/sistem pencernaan, memperbaiki kadar haemoglobin darah, dan meningkatkan kekuatan mereka yang sedang dalam tahap penyembuhan dan sudah lanjut usia.
Allain Callais, Ph.D dari Academy of Agriculture, Paris, Prancis mengatakan bee pollen merupakan makanan lengkap serta banyak kandungannya tidak dimiliki oleh produk-produk yang berasal dari hewan. Dengan berat yang sama, bee pollen memiliki kandungan asam amino yang lebih banyak dibanding daging sapi, telur, atau keju. Bee pollen merupakan konsentrat dari seluruh elemen yang dibutuhkan untuk hidup.
Dr. Paavo Airola, ahli gizi terkenal Amerika sekaligus ahli pengobatan secara biologis dan kesehatan holistik menyatakan bahwa pollen merupakan makanan yang paling lengkap dan paling kaya di alam. Pollen meningkatkan daya tahan tubuh terhadap stress dan penyakit, mempercepat proses penyembuhan pada sebagian besar kondisi sakit, serta memiliki sifat peremajaan dan memperlambat proses penuaan.
Mme. Aschenasy Leru, Kepala Pusat Penelitian Ilmiah Nasional Perancis membandingkan asam-asam amino dari bee pollen dengan yang berasal dari hewan, kemudian menyimpulkan bahwa bee pollen unggul dalam segala hal. Bee pollen mengandung 40% - 80% asam glutamat bebas yang dapat melindungi dari penyumbatan darah di otak, berhasil mengatas kecanduan alkohol, meningkatkan IQ (termasuk pada anak yang terbelakang), meningkatkan energi otak secara menyeluruh, serta meningkatkan daya konsentrasi dan kemampuan belajar.